Dream Bigger and Accomplish More

I have been blessed with two loving parents who provided me with an abundance of personal growth and educational opportunities and nurtured my deep desire to help others along the way. As a result, education, mentorship, and the empowerment of others have always been passions of mine, so I knew fairly early on in my childhood what I wanted to do with the rest of my life. After graduating from the University of California Santa Barbara (UCSB) with B.A. and M.A. degrees in education, I had a successful and rewarding career as a public school teacher, library adult literacy coordinator, college teacher for teachers in training at California Lutheran University (CLU), and faculty trainer for the Ventura County Office of Education.  In each of these roles, I felt I was fulfilling my true purpose by helping students see and reach their full potential, and inspiring and coaching other professional educators to do the same.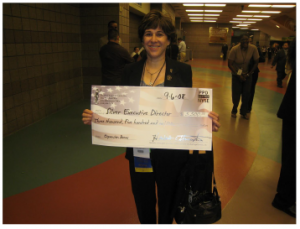 Then, In the late '80s, my husband Jim, and I started a family, and I left the academic realm to become a stay-at- home mom and care full time for our two young children, Jonathan and Robyn. It was extremely gratifying, after two decades in education, to spend such quality time with my husband and children, and to be present for each and every one of my children's special moments.
In 1994, after my children had started school,  I began investigating a business opportunity through which I could establish a college fund for them and one that aligned with my personal and professional values. I came across a unique company The People's Network (TPN), a pioneer in personal development training through satellite television.  Four years later, TPN was purchased by Pre Paid Legal Services, the first in the United States to offer affordable legal plans to consumers and businesses.
I discovered the mission, vision and values of the company, closely mirrored my own. Our founder,  Mr. Stonecipher envisioned Pre-Paid Legal Services as the mechanism through which millions of people could have equal access to the American justice system. Today, that vision has become a reality through LegalShield, the company's new name and brand as of 2011. And we have expanded to Canada and the UK.
For the past 25 years, LegalShield enabled me to stay at home to raise my children; build a successful and sustainable business; and generate enough residual income to fund their university educations. Now that Jonathan and Robyn have finished school, both becoming accomplished engineers, my residual income flows to our retirement plan.  In addition, my association with LegalShield has given me the time and flexibility to pursue my passion for planning and facilitating women's empowerment courses; teaching creativity as a meditation practice and self-healing tool,  authoring my book; Network Marketing with Ease & Grace: A Self-Coaching Guide to Creating More Joy in Your Business; and spending quality time with Jim building our mountain retreat and hideaway in the Sierra Nevada.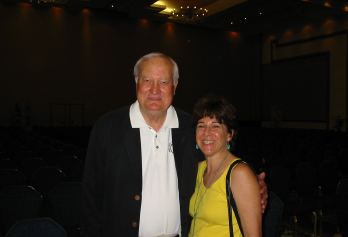 "In America today, you're going to get just as much justice as you have the ability to pay for."
Harold C. Stonecipher
Founder, Chairman and CEO Pre-Paid Legal Services, Inc. | Now LegalShield 
What lies ahead? I envision spending future summers at our wilderness cabin hosting family,  friends and associates. I'm very excited about continuing to build my business and supporting my team…all while experiencing the magic and beauty of nature. LegalShield has allowed me to dream bigger and accomplish more than I ever could on a teacher's salary: remodeling my home; taking time to volunteer and support people and worthy nonprofit organizations; and most importantly, being able to care for my amazing mother, my first associate and my never-ending source of love and support.
I'm also grateful to LegalShield for the opportunity to empower and inspire others to create a more loving and joyful planet. It is exciting to be part of the evolution of this company. And during these challenging times, our services have become a simple solution for finding peace of mind, support and protection for families and business owners. My motto for staying in the game so long: Look UP, Show UP, and Never Give UP.
Video Information About LegalShield & IDShield
"Nancy Chaconas has been a blessing in my life. I started working as a LegalShield associate about two years ago. Her mentorship, professional guidance and support have changed my life. Her knowledge, patience and leadership skills have, in large part, made me the success I am in LegalShield today.
Thank you, Nancy…and may I pay it forward as you have to me."
In gratitude and love,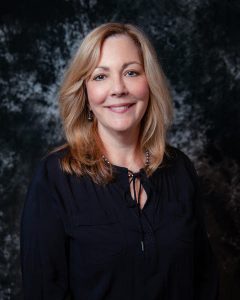 Mara Alexandru
LegalShield Independent Associate/Director
Legal and Identity Theft Advisor
"Within a short period of joining Legal Shield, I had the occasion to research one legal topic related to my business – the issue of whether to trademark my name – and two personal ones relating to a trust & my will. I knew I had made the correct decision to join by the results of both calls. Not only were my questions answered fully, but issues I hadn't known were related were addressed as well, with respect and calm confidence. 
            I feel Legal Shield is an excellent value for the fee, and I plan to remain a member for life."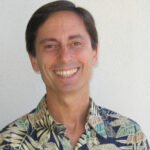 David Harris
The Wiser Organizer
Ventura, CA
My motto for staying in the game so long: "Look UP, Show UP, and Never Give UP."