Vision Gatherings & Ease and Grace Coaching
Focus on Your Heart's Most Cherished Desires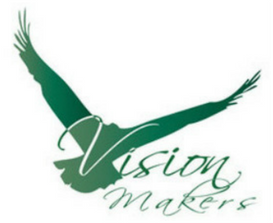 VisionMakers Unlimited is a series of soul connection retreats and creative personal development gatherings specifically designed to inspire, empower and motivate women through rest, relaxation, reconnection,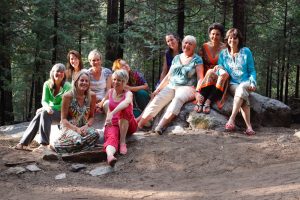 reflection,
introspection, and peace of mind. These gatherings connect like-minded, open-hearted kindred souls together in nurturing settings, and enable them to identify and pursue their individual and professional passions through art, music, nature, play, writing, and sharing.
Each retreat is held at my Somis, California artisan property or at my expansive mountain hideaway, Camp Chaconas at Providence Creek, located near Shaver Lake in the remote wilderness of the Sierra Nevada Mountains.
Aliquam non orci non lectus molestie luctus sit amet non dui. Nullam quis eros at nunc euismod maximus. Integer finibus vestibulum nulla.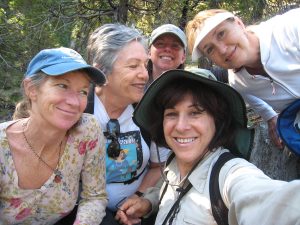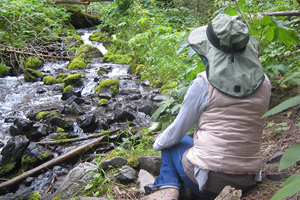 Relax in nature's embrace and focus on your heart's most cherished desires.
Listen to the silence of nature and hear your own inner voice of truth and wisdom.
Gain revealing insights about yourself that can neither be read nor told by others.
Clarify your purpose, vision, and passions, and set forth an action plan to pursue them.
Bring your talents, life experiences and wisdom to the retreat. You do not need any camping or outdoor experience!
All you really need is you!
Practicing Joy and A Soulful Creative Life.
Clarifying Your Vision.
Discovering Your Calling/Passion and Marrying It with Your Daily Life.
Having A Sense of Adventure, Exploration, Fun and Friendship.
Creating Possibilities.
Learning How to Give Focus and Attention to Attract More of What You Want.
Practicing Self Care and Joy in The Moment.
Connecting with Nature and Spirit.
Opening Your Heart: Learning to Love and Appreciate Yourself.
Being Conscious and Proactive of Our Own Evolution and the Evolution of The Planet.
Reconnecting with Our Own Wisdom.
Creating Ease and Grace in Our Daily Lives.
Practicing Living in Joy.
Learning Soul-Centered Law of Attraction.
Harnessing the Power of Words.
Employing the Subconscious.
Exploring the Creative Process Through Transformational Art
"There is an almost sensual longing for communion with others who have a larger vision. The immense fulfilment of the friendships between those engaged in furthering the evolution of consciousness has a quality almost impossible to describe…"
-Pierre Teilhard de Chardin Ideal Philosopher, Jesuit Priest, Paleontologist and Geologist